Insurance Services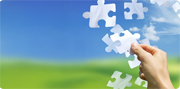 Forms & Fact Sheets
Case Study
Company Medical Insurance and Cash Plan
Customer Location: Crawley, West Sussex
Details:
Mr W is a business owner who employs 12 staff. His business has grown rapidly over the last few years and he was looking at new ways to reward his staff. He has two other business partners, three managers and six other support staff.
We came up with a few solutions which could help him achieve his goal but we settled on one. We decided to set up a medical insurance scheme with PruHealth for himself, his business partners and managers and a cash-plan scheme with Westfield Health for the other staff. He has then offered to add the support staff to the medical insurance plan if they stay with the company for over three years- a great way to increase his staff retention rates!
"My company has been using MI Expert for just over a year and I must say we are delighted with the service they offer. MI expert have professional approach to our needs and the advice they offer is exceptional. I must say, it's so refreshing in this day to find a company who actually listens to your needs and responds accordingly. I would, and have, recommend MI Expert to family, friends and associates.
Mr W Crawley
Frequently Asked Questions