Insurance Services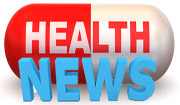 Forms & Fact Sheets
Medical Insurance News
Expert Private Medical Insurance
On 3rd August 2011 Simplyhealth announced that it had reached agreement to purchase the UK healthcare business of Groupama Insurances.
If the deal goes ahead Groupama Healthcare will be rebranded to Simplyhealth. Simply Health and Groupama have said that they hope the transfer will take between three to six months to complete.
Des Benjamin CEO at Simplyhealth comments: "For the past ten years, Simplyhealth has been looking to add more value and choice to customers through growing a diverse range of products and services. An essential element of this strategy has been achieved through mergers and acquisitions with health providers that share similar values to us.
"By acquiring Groupama Healthcare, an award winning business, we have the opportunity to build greater presence in the small to medium business sector and grow market share. Following the completion of this latest acquisition we will join the UK's top five health insurance providers*."
François-Xavier Boisseau, CEO at Groupama Insurances says: "Over the last five years Groupama Healthcare has made significant progress in building an award winning private medical insurance business that delivers market leading customer service and enjoys the support and respect of brokers and insurers alike. However, despite our best efforts we have been unable to achieve the critical mass required to ensure that our business consistently delivers the levels of profitability necessary to ensure its long term success.
"We concluded that it would be beneficial to identify a new owner with the scale and resources necessary to offer the support required to build on the progress we have made. Simplyhealth shares our mutual values and our strong focus on the customer. We believe that they will provide an excellent new home for our policyholders and for the people at Groupama Healthcare. Our future focus will be on developing our growing general insurance business where we continue to see significant potential for profitable growth."
Frequently Asked Questions