Insurance Services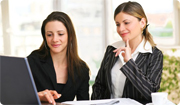 Welcome to MI Expert
Expert Private Medical Insurance
Don't leave your health to chance- protect yourself and your loved ones with private medical insurance. Private Medical Insurance (PMI), also known as health insurance, is designed to provide cover for medical expenses incurred for a short-term, acute illness or injury where there is an expectation of recovery.
When you buy a Private Medical Insurance policy, we believe you buy the right to choose. You can choose when you have your treatment, which hospital you visit and even which surgeon provides your treatment.
However, PMI is not a substitute for the NHS. It is designed to work in tandem and provide peace of mind that treatment can be obtained promptly and often in more comfortable surroundings.
MI Expert can help you choose the best insurer to suit your needs and budget. As an independent health insurance broker, we have access to all the major medical insurance providers and provide un-biased, ethical advice.
Frequently Asked Questions