Insurance Services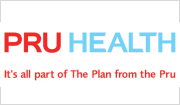 Medical Insurers
Expert Private Medical Insurance
PruHealth was launched in October 2004 and is a joint venture between Prudential and Discovery, the South African health insurance provider. Its model is based on a successful concept launched in South Africa.
Prudential UK
Established in 1848, today Prudential plc is an international financial services company with a product range which extends from personal banking, insurance, pensions and retail investments, to institutional fund management and property investments.
Discovery Holdings
Discovery was founded in 1992 as a specialist health insurance company in South Africa and is now one of the market leaders in healthcare and life insurance in South Africa.
Frequently Asked Questions